Welcome to www.referringothers.info This is the name change as of 7-1-18.



The following domains also fall under the Referring Others umbrella


www.abridalbargain.info
www.afeaturedhome.info
www.christineevents.info
www.gotiny.info
www.gotinyevents.info



Your post will go out on Facebook, Instagram, Pinterest and Twitter.


$2
Get 1 Instagram Post


$2
Get 1 Pinterest Post


$2
Get 1 Twitter Post


$10
Get (1) 150-word Blog Post


In addition to all the Twitter accounts listed below it also gets fed into:



1. Facebook Page - www.facebook.com/referringothers (2,300 Followers).
2. Instagram - www.instagram.com/christine.global/ (8,217 Followers).
3. Pinterest - www.pinterest.com/amoyachristine (5,719 Followers).


Below you will see the Twitter accounts your post will go out on.


Blog post - $10
150-word post about your business. You write it. It gets posted on www.referringothers.site
If you have a YouTube video about your business I can place that on the blog post.


Blog post will be fed out as above Instagram posts (On Facebook, Instagram, Pinterest and Twitter.).



Allow 2 weeks setup.


Click the drop down menu to find what ordering options are available.


ALLOW 2 WEEKS FOR SETUP WHEN ORDERING.
First come, first served.
LIMITED SPACE AVAILABLE.
FIRST COME - FIRST SERVED.



Websites you can be listed on



www.abridalbargain.com
www.afeaturedhome.com
www.christine.events
www.gotiny.online
www.gotinyevents.com
www.referringothers.com
www.referringothers.site



Our Twitter Accounts (Where your blog post or Instagram Post will be seen.)


Categories we will post about. REMEMBER ALL MUST BE FAMILY-RATED. Tell us what category number you will be ordering. ONLY ONE CATEGORY PER POST


1. Abuse awareness or prevention
2. Accounting and bookkeeping services
3. Addiction recovery
4. Admin service provider
5. Affiliate Marketing
6. Aging
7. Alcoholism awareness and prevention
8. Alzheimers caregiver
9. Animal trainer
10. Apartment living
11. Apartment manager
12. Apartment rentals
13. APP designer
14. Appointment setter
15. Arbitrage
16. Architecture
17. Art
18. Arts and crafts
19. Arts and crafts instructor
20. ASMR videos
21. Audio mixing and mastering
22. Author
23. Auto parts
24. Automotive
25. Baby-related products
26. Babysitter
27. Babysitting
28. Background checks
29. Bakeries
30. Balloon design
31. Barter
32. Baskets
33. Beauty
34. Beauty courses
35. Beauty supplies
36. Belly Dance
37. Bi-lingual tour guide
38. Bicycle tours
39. Blog services
40. Blog tutorials
41. Blog writer
42. Blogger
43. Boats
44. Book
45. Book club
46. Book cover design
47. Book promoter
48. Booking agent
49. Books (FAMILY-RELATED AND NO HORROR)
50. Bridal
51. Bridal concierge
52. Budget living
53. Bullying awareness and prevention
54. Business
55. Business supplies
56. Cake Decorating
57. Calendars
58. Camera
59. Camping
60. Candle maker
61. Candy making
62. Car as a billboard
63. Car driver – food, Lyft, Uber
64. Car mechanic services
65. Car parts
66. Car sharing service
67. Carpentry services
68. Carpool
69. Cars
70. Casting
71. Catering Service
72. Celebrities – those in the entertainment industry, but not gossip
73. Celebrity Homes
74. Cell phones
75. Chat support
76. Child abduction awareness and prevention
77. Child day care
78. Christmas decorations
79. Church musician
80. Classes
81. Classes on auto maintenance
82. Cleaning services
83. Climate change
84. Clothing
85. Coach
86. Coffee mug designer
87. Cold caller
88. Collectibles
89. Color consultant
90. Colorado business
91. Colorado events
92. Community Activity
93. Community garden
94. Computer
95. Cooking classes
96. Cosmetics
97. Costume rental service
98. Courier service
99. Course writer
100. Crafts
101. Create courts
102. Create surveys
103. Creating lists
104. Crochet
105. Cross stitch
106. Crowdfunding
107. Cruises
108. Daith Piercing
109. Dance
110. Data entry
111. Diet
112. Direct Sales
113. Disabilities
114. DJ
115. Dog walker
116. Domain flipper
117. Domestic abuse awareness and prevention
118. Domestic help
119. Dresses
120. DVD
121. Editor
122. Education
123. Elder abuse awareness and prevention
124. Elder caregiver
125. Electronics
126. Electronics services
127. Electrotherapy massage
128. Email marketer
129. Embroidery
130. Employment
131. Environment
132. Errand service
133. Essential oils
134. Etsy business or products
135. Event manager
136. Event planner
137. Event promoter
138. Events
139. Exercise
140. Expat consultant
141. Facebook ad consultant
142. Facial treatment specialist
143. Family
144. Fashion
145. Financial courses
146. Financial forecaster
147. Fitness coach
148. Fitness
149. Fitness instructor
150. Fiverr services
151. Fix and Flip
152. Flea market vendor
153. Flip refurbished cell phones
154. Floral arrangements
155. Flowers
156. Flyer creation and distribution
157. Food
158. Food delivery
159. Food truck
160. Forex trader
161. Freelance programer
162. Freelance writer
163. Furniture
164. Games
165. Garage Sale
166. Garden
167. Gardening and landscaping service
168. Genealogy consultant
169. Ghost writer
170. Gift basket service
171. Gift wrapping services
172. Gifts
173. Graphic Designer
174. Greeting cards
175. Grocery
176. Hair products
177. Hair removal practitioner
178. Hair stylist
179. Handcrafted items
180. Handmade
181. Handyman or repair servcies
182. Hats
183. Health
184. Helpdesk support
185. Herb farming
186. Hiking tours
187. Hobbies
188. Holidays
189. Home
190. Home bakery
191. Home décor
192. Home flipper
193. Home office planner
194. Home schooler
195. Home stager
196. Homelessness
197. House sitter
198. Household organizer
199. Houses
200. Housing swap
201. Housing wanted
202. HR assistant
203. Human Resources
204. Inspiration
205. Instagram Influencer
206. Instagram manager
207. Install home theatre systems
208. Interior designer
209. Internet marketer
210. Interpreter
211. Janitorial services
212. Jewelry
213. Job – Accounting
214. Job – Admin
215. Job – Advertising
216. Job – Arts
217. Job – Biotech
218. Job – Business
219. Job – Clerical
220. Job – Customer Serve
221. Job – Education
222. Job – Engineering
223. Job – Felon Friendly
224. Job – General Labor
225. Job – Government
226. Job – Healthcare
227. Job – Human Resour
228. Job – Internet
229. Job – Legal
230. Job – Manual Labor
231. Job – Manufacturing
232. Job – Marketing
233. Job – Medical
234. Job – Non-profit
235. Job – Other
236. Job – Real Estate
237. Job – Restaurant
238. Job – Retail
239. Job – Sales
240. Job – Security
241. Job – Skilled Trade
242. Job – Software
243. Job – Tech Support
244. Job – Technology
245. Job – Transport
246. Job – TV
247. Job – Web Design
248. Job – Writing
249. Kindle author
250. Kindle guides
251. Knitting
252. Land
253. Laundry service
254. Lawn care service
255. Leggings
256. Life coach
257. Limosine service
258. Logo design
259. Lost and found
260. Mansions
261. Market analysis
262. Market research
263. Marketer
264. Marketing videos
265. Massage therapist
266. Meal delivery service
267. Meditation instructor
268. Mental health
269. Merchandise creation
270. Merchandise images
271. Micro restaurant
272. Missing people
273. MLM
274. Mobile car wash
275. Mobile coffee bar cart
276. Mobile computer installation
277. Mobile computer repair
278. Mobile computer trainting
279. Mobile electronics repair service
280. Mobile juice bar
281. Mobile makeup artist
282. Mobile mechanic services
283. Mobile nail studio
284. Mobile pet groomer
285. Mobile snack service
286. Motorcycles
287. Movies (FAMILY-RATED AND NO HORROR)
288. Moving
289. Moving services
290. Music
291. Music teacher
292. Music therapy
293. Musicians
294. Nail care
295. Narcissism awareness and prevention
296. Network marketing
297. No sewing projects
298. Nutrition consultant
299. Obesity
300. Offline advertiser
301. Online bookstore
302. Online brander
303. Online library
304. Online radio station
305. Online research
306. Online trader
307. Open House
308. Organize fashion shows
309. Origami
310. Outdoors
311. Outsourcing business
312. Packing or unpacking service
313. Paint glass and ceramics
314. Painter
315. Painting services
316. Papercraft embellishment
317. Parental alienation awareness and prevention
318. Parking Spots
319. Party performer
320. Perform weddings
321. Permanent makeup
322. Personal trainer
323. Pet boarding
324. Pet cremation
325. Pet sitter
326. Pet supplies
327. Pet therapy services
328. Photography
329. Picture frames and albums
330. Pinterest ad consultant
331. Pinterest manager
332. Plumbing services
333. Podcaster
334. Pool care
335. Porcelain painter
336. Portrait painter
337. Pottery
338. Prayer
339. Press release writer
340. Prison and prison reform
341. Proof reader
342. Public Housing
343. Public speaker
344. Quilting
345. Quotes
346. Rafting
347. Real Estate
348. Recording studio
349. Recruiting assistang
350. Reference checks
351. Referral service
352. Reflexology
353. Reiki
354. Relationship advice
355. Relationship coach
356. Remote tech support
357. Rent out music or recording equipment
358. Rent out parking space
359. Rent out storage space
360. Rent out your backyard or drive way
361. Rent your car out
362. Rent your house out
363. Rental service
364. Repair
365. Researcher
366. Resume consultant
367. Rolfing
368. Rooms for rent
369. Rowing
370. Run opinion polls
371. Running
372. RV's, Rving and RV Travel
373. Scrapbooking
374. Seamstress for humans
375. Seamstress for pets
376. Sell dating gifts
377. Sell parts for specialty cars
378. Sell specialty computer parts
379. Senior resources
380. SEO Consultant
381. Sewing
382. Shoes
383. Shops for rent
384. Shuttle business
385. Single parenting advice
386. Skincare practitioner
387. Small Houses
388. Soap making
389. Social media
390. Software development
391. Specialty food store
392. Specialty soaps
393. Sports
394. Stalking awareness and prevention
395. Stand up comedian
396. Stop smoking advice
397. Storage center on-site manager
398. Stress awareness and prevention
399. T-Shirt Designer
400. Tailor
401. Talent agent
402. Tanning salon
403. Tattoo
404. Tax consultant
405. Teach a language
406. Teacher to children
407. TeeSpring
408. Telemarketer
409. Ticket broker
410. Tickets
411. Time management coach
412. Tiny House living
413. Tiny Houses
414. Toner cartridge recycling
415. Tools
416. Tote bags
417. Tour guide service
418. Tour manager
419. Tourism
420. Toys
421. Transcriber
422. Translator
423. Transport people
424. Travel consultant
425. Traveling
426. Trivia
427. Tutor
428. Tutoring
429. Twitter manager
430. Unscented
431. Vacation Rental
432. Van living
433. Video editor
434. Video Games
435. Videographier
436. Vintage clothing designer
437. Vintage item seller
438. Virtual assistant
439. Virtual customer service
440. Vlogger
441. Voice over artist
442. Volunteer coordinator
443. Volunteers
444. WAHM – Work at home mom businesses
445. Walking tours
446. Weaving
447. Web Designer
448. Web Developer
449. Website flipper
450. Wedding performer
451. Wedding planning
452. Weight lifting
453. Weight loss
454. Weight loss instructor
455. Weight Management
456. Women's fashions
457. Wood carver
458. Working at home
459. Write book reviews
460. Write how to Kindle books
461. Writing
462. Yoga
463. YouTube Channel
464. YouTube tutorials
465. Zazzle



Our Endorsements when www.140orless.pro and www.280orless.pro were in business. We changed the name to broaden our scope of posts:


Bill Sorvino (nephew of actor Paul Sorvino and cousin of actress Mira Sorvino)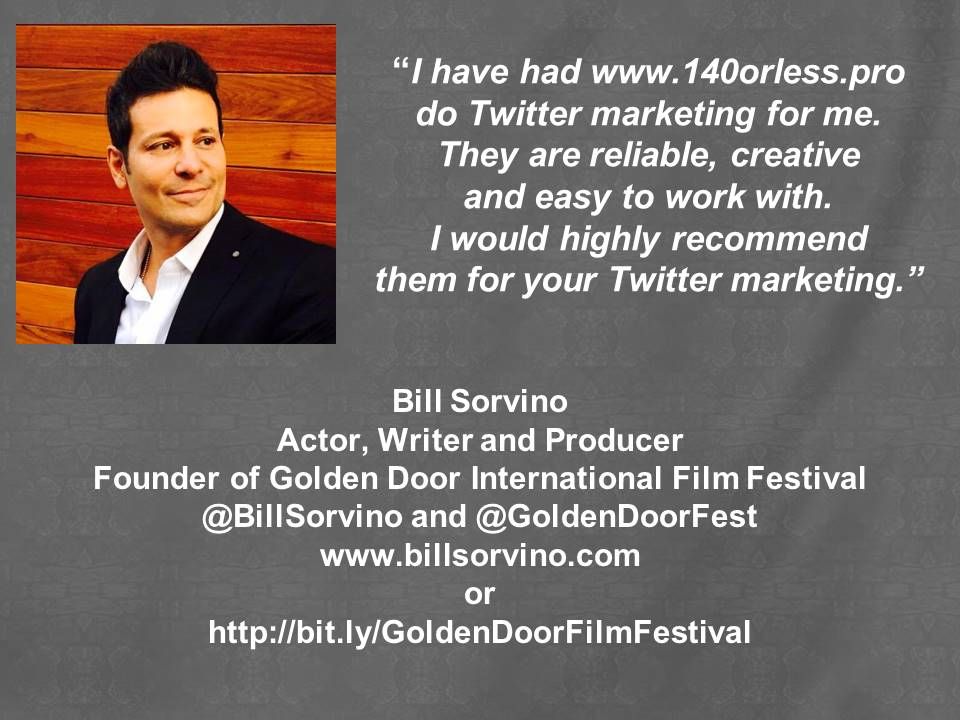 Laura Brunkala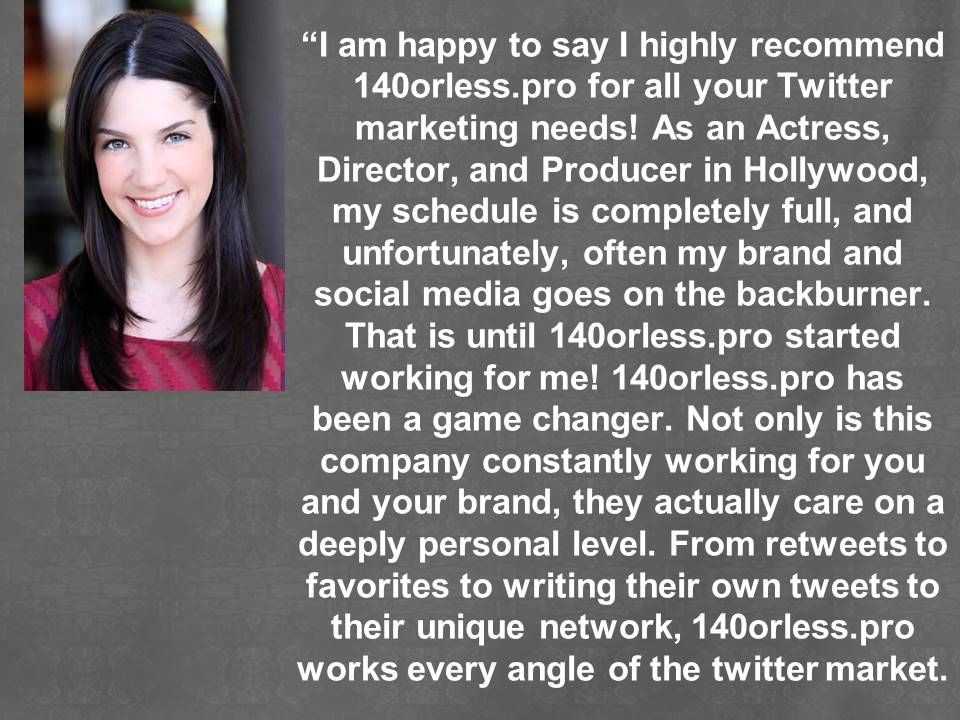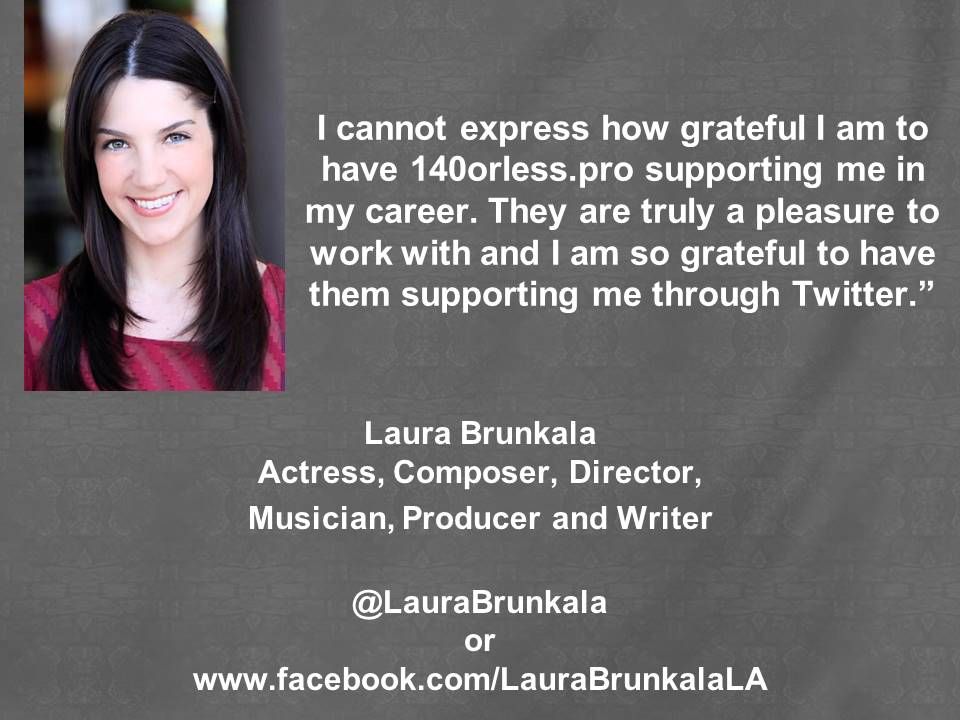 #blogpost #facebook #instagram #marketing #pinterest #referringothers #socialmedia #twitter


Thanks
www.abridalbargain.info
www.afeaturedhome.info
www.christineevents.info
www.gotiny.info
www.gotinyevents.info
www.referringothers.info